REAL LIFE IS AWESOME. MAKE THIS DAY LAST FOREVER.
I think the hardest thing about being a photographer is to find your own voice and style. This is something very intimate as your personality shapes what you are drawn to. I knew from the beginning I wanted to photograph families so I started doing what everybody else was doing: picking a location, dressing up my clients, buying props, suggesting activities, bringing a blanket... And even though it was pleasant, my heart was not into it and I wanted more. Something was missing. I wanted connection and raw moments and found they were easier when I WAS NOT IN THE WAY. I had to let go of the control I had on my clients in order to photograph them as truly as possible.
I want to capture what your life is really like. Down the road, I think that a series of pictures that tell YOUR unique story with YOUR perfectly imperfect life is far more engaging than a posed portrait where you may look like any other family. It won't bring up the same memories. The ability to freeze time on a particular day will transport you back to that year and show your unique personalities and lifestyle that are evolving throughout time. The walk to your neighborhood playground might seem ordinary today but will become a treasured memory in a while.
I am now offering longer sessions to do just that: document the big and tiny moments that cannot happen in a 1-hour session. I am introducing "Real Life Session" that will last 4 to 5 hours (half day) or 10 to 12 hours (full day) from breakfast to bedtime stories. Real life or "Day in the Life" sessions are a new genre that is quickly breaking through and becoming the new rage in the photography world. You may also have heard of it as "Family photojournalism" or "Documentary photography".
My approach of capturing your family during a Real Life session at home is far from poses, props and coordinated outfits. I won't tell you to stand closer to the light or to act again for the camera. It's pretty much the opposite: I let go of control over outfits, activities, timing... all you have to do is live your normal life and be yourself as much as possible. I try not to change your environment in any way: my job is to make the experience as natural as possible, as if we were hanging out together except I am taking pictures along the way. You might certainly catch me laughing about the silliness of the situation or I might observe the activity from afar. The kids don't have to sit still and smile or behave for the camera but rather the opposite. I don't have any expectation except a meltdown at some point that I will totally embrace. I am part of your life for a few hours to document it and it might includes meeting with your kid's favorite plush toy, sharing a cup of coffee at breakfast, or sliding at the park. I am shooting 70% of the time and interacting with you the other 30%.
Home has a special meaning for me who is living in a foreign country. Eight years ago, when I moved to the US from France I had a new environment to discover. Knowing nobody except my beloved husband, I had to built my nest from scratch, far from family and friends. Home became a refuge, a safe place where I could go back and be myself. I found comfort in the rooms I made my own with our memorabilia and artifacts from here and there. Then, 2 kids later, home became the space where the most joyful and intimate moments happened, along with a few tears and pouting faces (and maybe slamming doors - let's be realistic). That experience has played an important role in the way I approach photographing families. I want the location to be a subtle element in and of itself, almost like a family member, and a place where my clients feel safe and comfortable. It helps to relax, you don't have to be stressed about time, travels or the kids misbehaving... I am here for you, to keep track of your daily rituals and the rhythm of your life at home so you can remember it to its fullest.
So just relax, enjoy, love your family and let me capture just that. You will get my own perspective on your family life with the complete gamut of emotions. They will reflect you and only you: no 2 families are alike. I am a sucker for snuggles, tantrums, warnings, and picking noses! Parents have the hardest yet most rewarding job in the world but I pay special attention to the moms who are often missing from the pictures as they are often the ones behind the camera. But they deserve better than the occasional phone selfies. Anyhow, family life is certainly not easy and I feel fortunate I can show my clients through beautiful photographs how much love there is in their home.
Nothing better than someone else talking about her experience so here are Jessica's words (that made me blush): "When I finally saw the pictures I was in LOVE! Juliette captured beautiful pictures of my family doing all of the things that we normally do, and as a mom, having pictures of myself with my family was such a gift: cooking with my eldest, nursing my youngest, my husband and I together talking in the kitchen getting dinner ready (those are probably the first professional pictures taken of just the two of us since our wedding!), playing at the playground. We had pictures that made us (my husband and I) get all mushy and talk about needing another baby and then later literally laugh out loud - when we say DITL we mean it - 3 year olds do pick their nose! I think this entire concept is just amazing and could only really come from a fellow mom and wife." Jessica, mom to 2 boys, 2 corgis and 2 cats.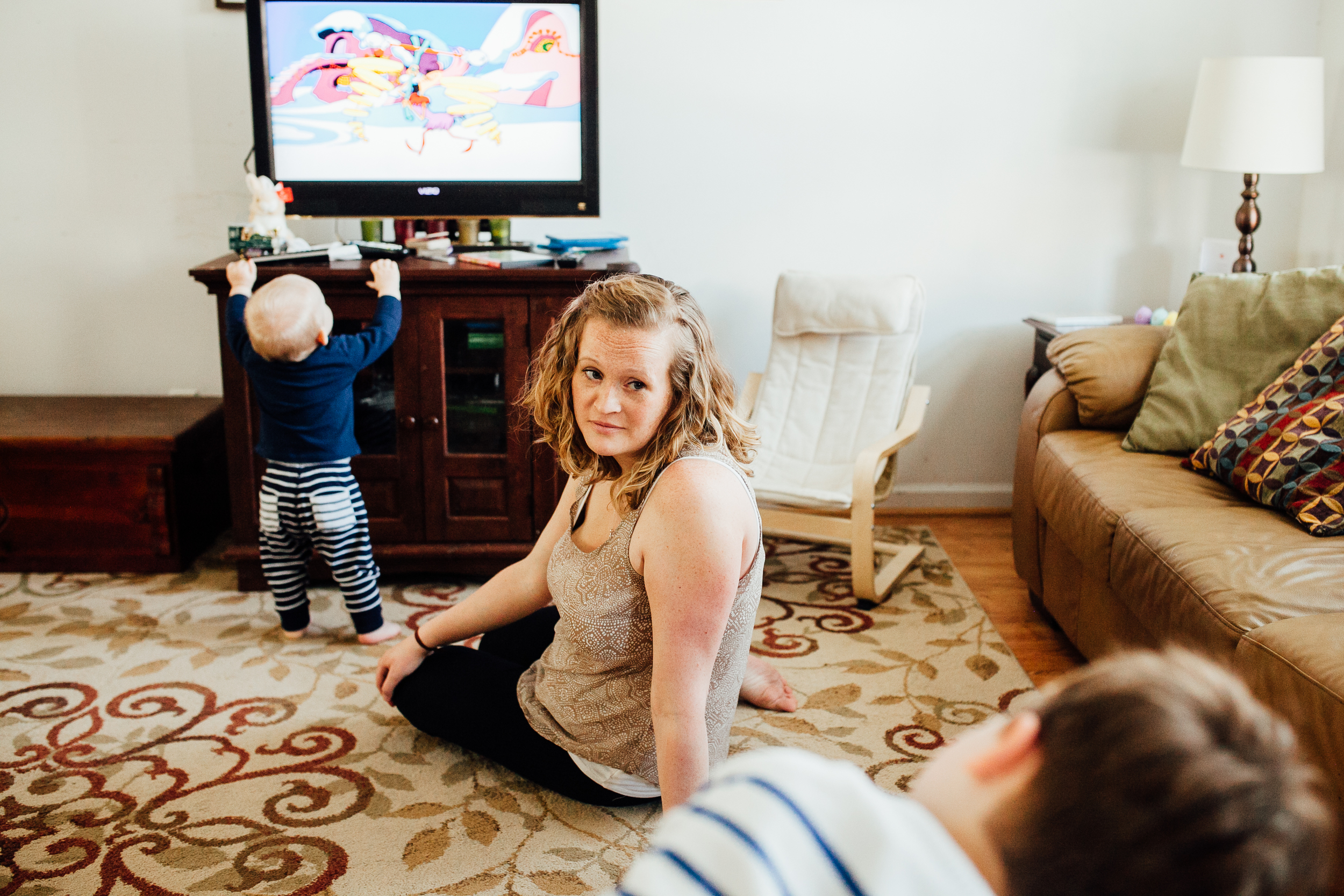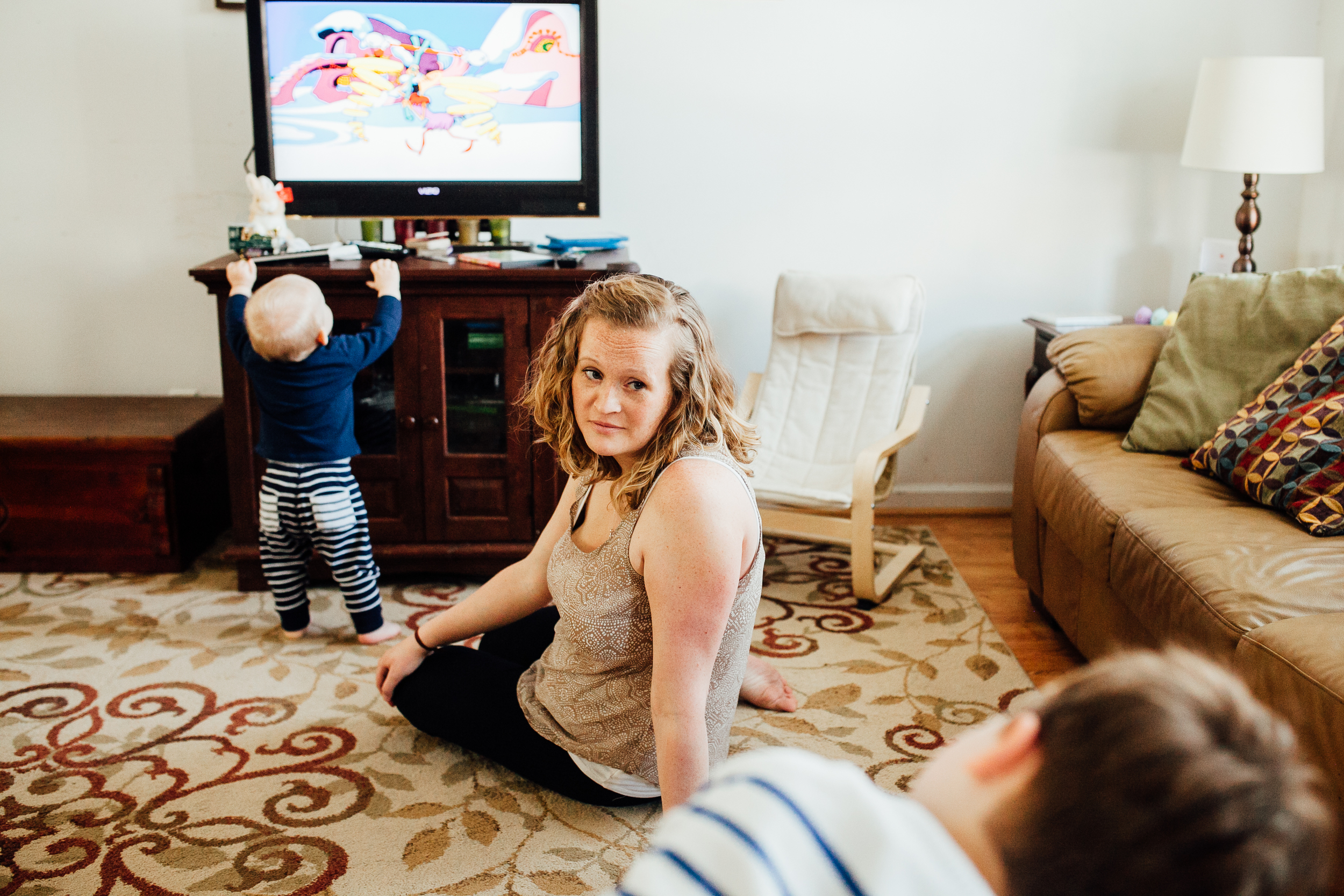 REAL LIFE IS AWESOME.
MAKE
THIS DAY LAST FOREVER.
I am really excited to start this new project that is really close to my heart and that I worked a lot for in the past few months. I feel like it is a normal evolution of the work I have been doing and that it respects who I am. I cannot wait to see some more families at home through my lens. And to keep the ball rolling I offer special discounts for the first 3 clients who book a "real life session" half or full day.
REAL LIFE - HALF DAY
$1100 instead of $1600*
What's included?
a 4 to 5-hour session at home (from breakfast to lunch or afternoon to bedtime),

immediate family members,

hand-edited images (around 80 images) with a print release,

all high resolution files with immediate download through an online gallery,

all 4x6 prints.
REAL LIFE - FULL DAY
$2200 instead of $3000*
What's included?
a 10 to 12-hour session at home (from breakfast to bedtime stories),

immediate family members,

hand-edited images (around 200 images) with a print release,

all high resolution files with immediate download through an online gallery,

all 4x6 prints,

11x8" hard-cover photo book with a selection of the best images.
*Offer available for the first 3 clients who book a session and sign a model release. I will take only 1 Real Life session per month.
Prints and products (photo-albums, bamboo mounted prints, frames) can be purchased directly from the à la carte menu.