It's fairly simple to take not only beautiful photographs of your family but also ones that hold personal meaning to your family story.
Just choose an ordinary activity from your daily life.
The simplest things of our everyday lives are the ones we often overlook or take for granted. It might be a bath in the kitchen sink with your newborn, your kids playing in the backyard with sprinklers while you look at them, a simple bucket of water, a walk around the 'hood with your dog, a trip to the local grocery store...
This particular moment in your life won't last forever. Your baby, your kid is already onto the next chapter. In a few years from now these mundane moments where you watch them running with their arms up in the air to catch some fireflies will be the ones you will cherish the most.
Changes happen fast and today's little things will be tomorrow's big things!
The dynamic between siblings evolves, you might get a new job or take care of someone in need... There is no way we will know when is the last time you will need to put your daughter down for her nap or button a shirt up.
Then, on the day of our session enjoy the unscripted moments with your loved ones. Treat it like a normal day.
Maybe your clothes will be a little bit more fancy and your house a little bit cleaner but it will be still a true version of yourself. You'll be there, slowing down, IN the moment, embracing the flaws and beauty of your beautifully imperfect family.
No need to "act" for the camera or the photographer. This session is all yours, designed for yourself so just relax.
Let the moments unfold organically and take another sip of coffee.

And I'll be here capturing the uniqueness of you.
Be fearlessly authentic!
I spent the whole Sunday morning with Mandy and her tribe, following them at home doing the things they normally do when the sun is out: playing in the yard, connecting with nature, following the boys into their grand genuine excitement for life. Mandy and Thomas are the kind of person you want to be close to, beautiful in and out and who truly inspire you to do better, to be better (look at their amazing outdoor playspace built by daddy!). We talked about parenting, travels (Mandy is Australian and takes her boys there for several weeks at the end of the year), interior design....
She also embarked into a new project called Curated Play Spaces where she sets up beautiful learning/ play/ creative environments for kids, perfectly integrated into your living space. I am looking forward to have her come in my house and arrange my kids' hot mess. Contact her to learn how she can simplify your life. #serisously
And guess what is the name of their hilarious puppy? Colonel Mustard! He even has an IG page!
I told you, they are the best ;-)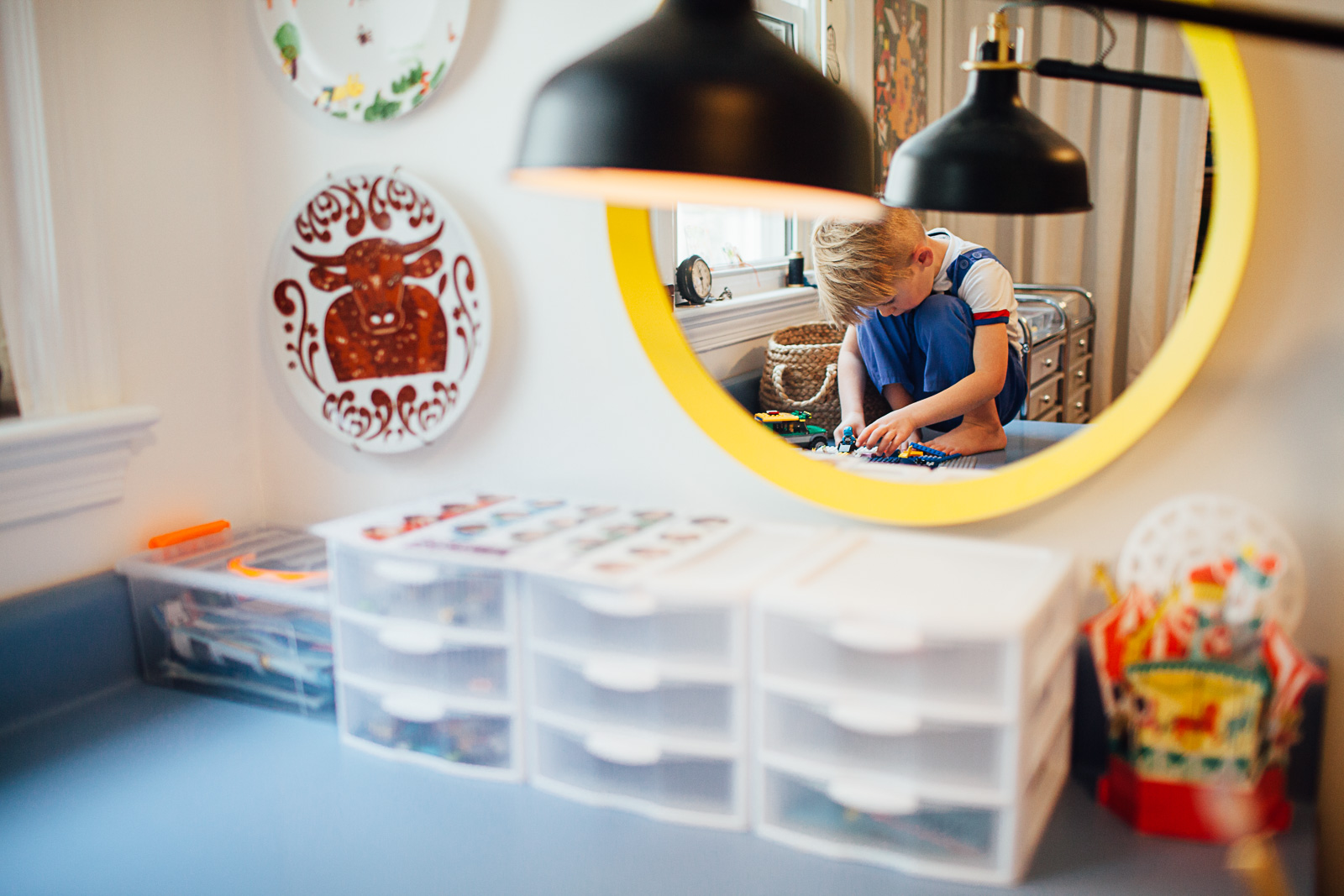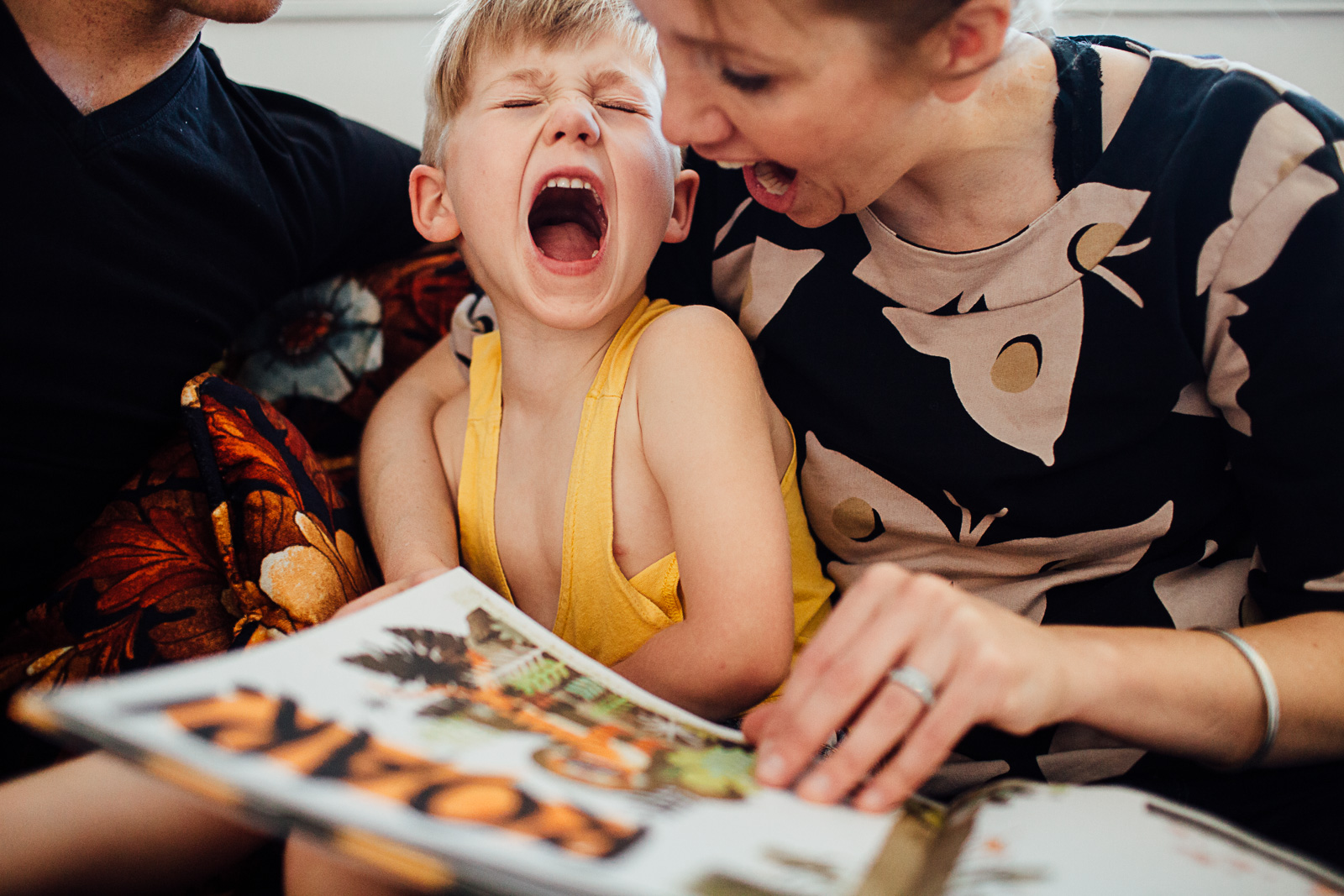 I am a documentary family photographer. I love to photograph families at home, the epicenter of family life, where childhood memories are formed. I will capture your story when you are fearlessly you: when you do the things you love to do in the places you love to be. I catch glimpses of your family's personality when you are in the moment enjoying the simple fact of being together.
I love to document the love (and tears) that goes into family life, or during a sweet reunion, or when you are managing your small business. My style is far from standard posing and cheesy smiles. Instead I capture a feeling, an emotion, a connection. My clients demand something different, something honest and true to real life. Let's get in touch.